Onassis Dolmades Vine Leaves Stuffed with Rice
$4.58
Onassis Dolmades are made using a traditional recipe, simply vine leaves stuffed with rice. Greek canned foods by Onassis from Greece = Mediterranean delicacies
Description
Onassis Dolmades
Onassis Dolmades are made using a traditional recipe, simply vine leaves stuffed with rice. Greek canned foods by Onassis from Greece = Mediterranean delicacies
Mediterranean cuisine is combined with strictly selected raw materials from guaranteed suppliers, making our products to be genuine ambassadors of the quality of Greek and Mediterranean cuisine all over the world.
Size:
280g tin
Ingredients:
Long grain rice, young vine leaves, water, vegetable oil, onions, dill, mint, salt, seasoning, acidifying agent: citric acid.
Also Available at Parthenon Market, Deli, and Café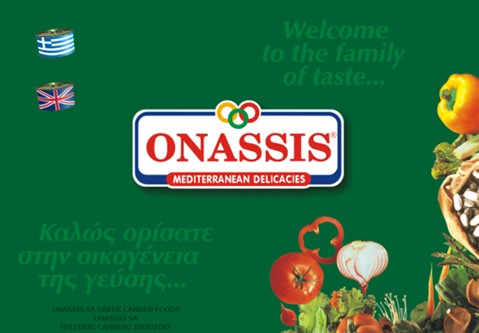 ONASSIS Company History
1962: Establishment year of the first manufacturing plant of ONASSIS S.A.The new, pioneer range of food products that are being produced, very soon, gain the customers' taste preferences and so, the brand " ONASSIS – Mediterranean Delicacies" becomes synonymous with the original taste, quality, and consumer safety.
1978:A new larger production plant is constructed, with the main aim to cover the increasing needs of demand and also, the dynamic expansion of exports, in the international market.
1997:The existing plant is not enough. Exports do expand geometrically year by year. The construction in the industrial area of Thessaloniki, of an over-contemporary manufacturing plant, a " prototype" of its kind in S. Europe, is a fact.
Equipped, with more than 43 years of knowledge and experience, the leading position in the canned food manufacturing sector and also, the customer trust and consumer preferences, today, modern production methods, with the most technologically advanced equipment, functioning under the highest hygiene international standards and electronically monitoring of production procedures, bring in quality and present one of the most successful product range of canned foods internationally.